Okay, here are some pictures of the house Holly and I may very well be about to buy (we have it under contract and are supposed to close on the 18th, but I don't want to jinx anything by flat-out calling it ours):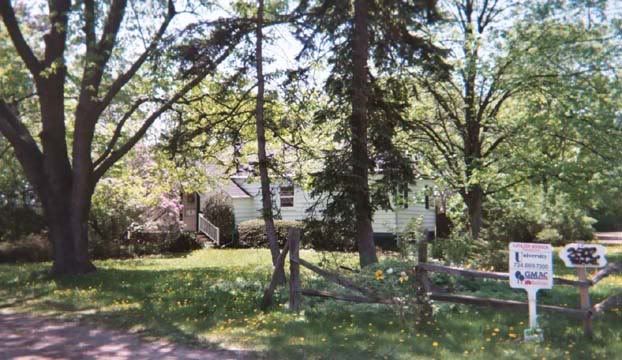 Hard to see in all the trees, ain't it? (And ain't that grand?) Here's the approach to the stoop/door, behind the gigantic lilac: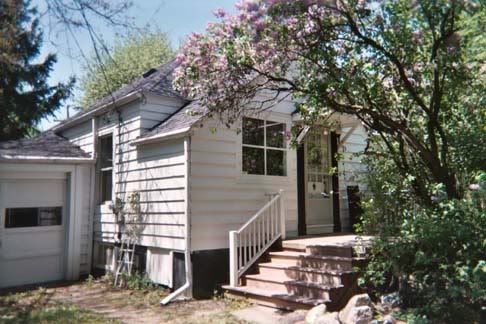 And here's a view from just inside the front door:




and the living room, looking toward the dining room:


.



We like the kitchen




and the deck (pardon my finger)




and the back yard of gardens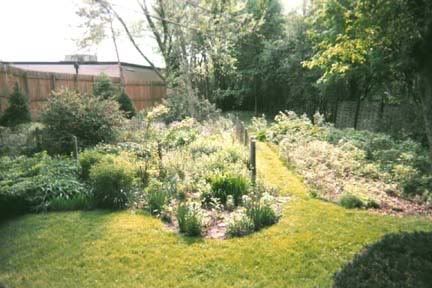 and the storage, like this space for canned goods (Holly's so pleased about it her feet are lighting up):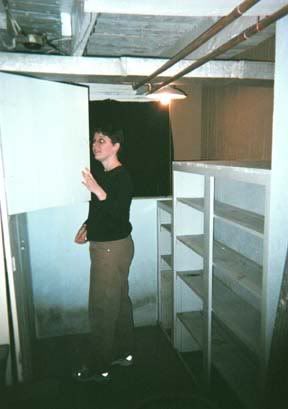 Where is this house? Why, it's just down the street from the Big Ten Party Store: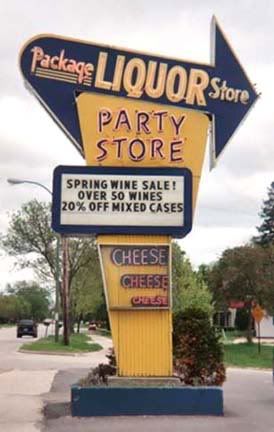 ,



where you can get


,



and that's very important!