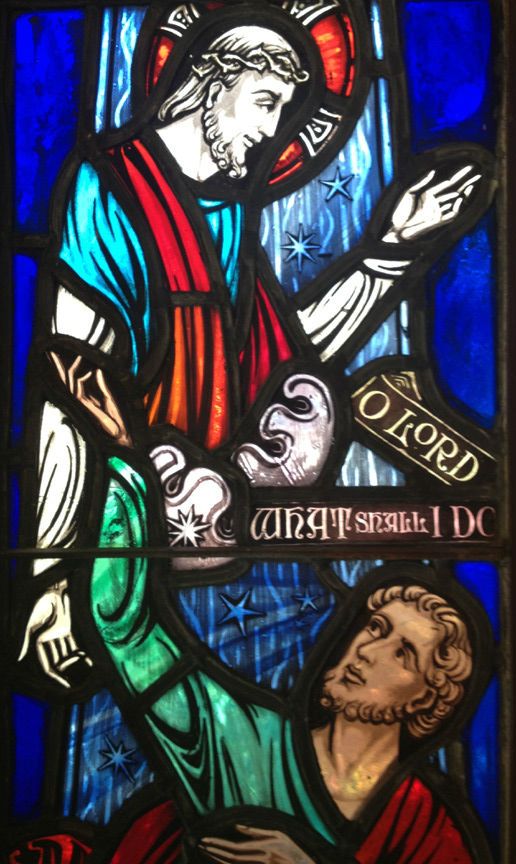 I went in. There were candles burning by the altar. The stained glass windows were glowing, bright. A little chamber in the stone wall had a statuette of a small white cat in it, seemingly having something to do with a saint. One smooth silver metal plaque had a child's handprints, with dates from the 1960s.

At the back, by the door, was an electric keyboard. I picked up a hymnal, took it there, sat, propped it up, found the power switch, and played a song my mother loved.

I played it through enough times to cover all the verses, and then some. The air was cool. The large cloth hanging in front said, in very pale gold that barely stood out from the ivory, HOLY HOLY HOLY.

The harmony was beautiful, and the straining half-tone dissonance even moreso. Without it, the beautiful is not so beautiful. Not so beautiful at all.