Ran Bert over to Bill Muncy's with his car again this morning. Checking out the mural under the railroad bridge, I thought the Buddha there kinda cute: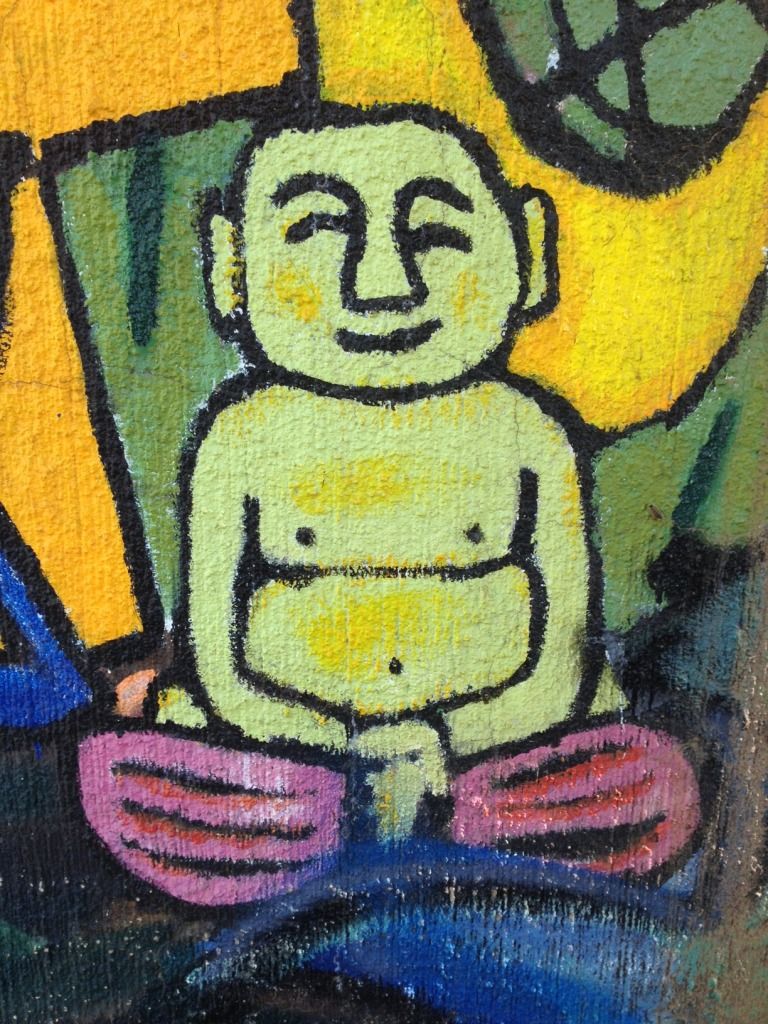 He's a little skinny, though, for Buddha, isn't he? Like, give that Buddha a sandwich? Makes me wonder what kind of sandwich Buddha might go for, if Buddha were choosing sandwiches from sandwiches we tend to make these days. Might be that Elvis sandwich, don't you think? The grilled peanut butter and banana one?

The train that's pulled around the big curve to Buddha and the symbols is train no. 420, I see.