This thing is happening outside my box again. My hut. My shell. My wooden cup against the surface of the earth.

The tubing that delivers a combustible gas many people have worked to arrange to bring from another part of the planet to the dugout between my floor and the center of the earth has a new device attached to it to turn that gas into warm air for my body to be in. I cranked up that device, too, and sit here in my T-shirt sleeves, looking at that wet cold mess out there, through the see-through panels in the sides of my hut.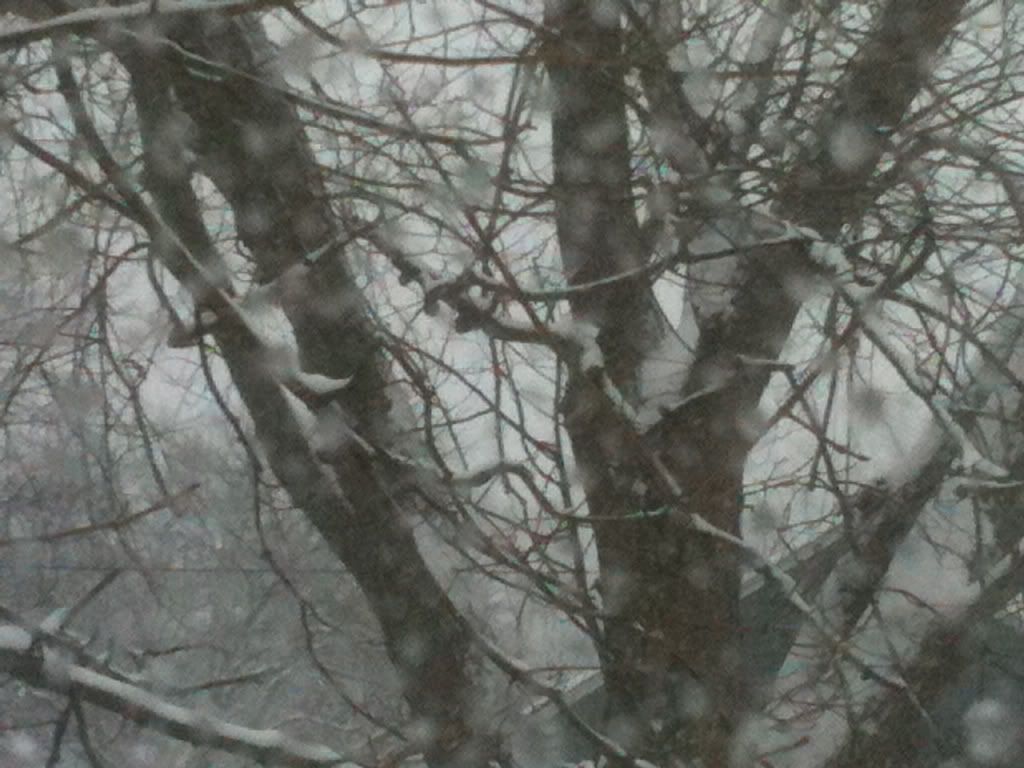 It might seem that it'd be the child version of me more than the thus-aging one who'd be drawn back to this basic view of things so often, so compellingly. But she wasn't. She saw up as up, and a room as a room, and people in the rooms. She saw snow as snow. She got the basics of things from the people and cultural products she got the basics of things from.

Coated pieces of metal bring sparky chargy stuff into my hut, too, and help run that warm-air-making device, plus light up this vertical flat thing in front of me through which I communicate with other humans, as it also does with the one in the room with the rug and the pictures and the talking and the music and the things outside the hut I can maybe trade money for. I'm going to move my body closer to that one in a bit, and put my body so that gravity will hold it against a nearby structure made mostly of dead trees and other plant parts, manipulated several years ago by humans and machines in a number of remarkable ways so's to make it not only serve that purpose well but actually resemble, in the pattern of the woven threads on its surface, a viny kind of plant that is not, I think, among those of whose former cells it is comprised.

I wonder if it sounds like I'm stoned or something. There's a trippy element of thinking about basics. To me. There really is.

I suspect it doesn't make for very good blog. But it's what keeps happening to me, in the hut, with the wet cold blowy freezy particulate swirlingly sucking from the atmosphere to the crust and the top sides of things.