There wasn't that much mashed potato left over, after yesterday's comfort food lunch, but I took Bert's suggestion and have constructed a casserole with those leftovers, caramelized onions, a few cheeses, and breadcrumbs.

Did you know that



b + B = bc,



where b = bread, B = blender, and bc = breadcrumbs? I had no idea it's so easy. Who with a blender would ever buy breadcrumbs, if the world knew?

Bert had a hard week this week. And I am full of the love of him.

Here are some snaps from the construction process:

(1) Get out the leftover potatoes, and get yer onions ready, while getting some cheese ready. Don't mind yer messy counter.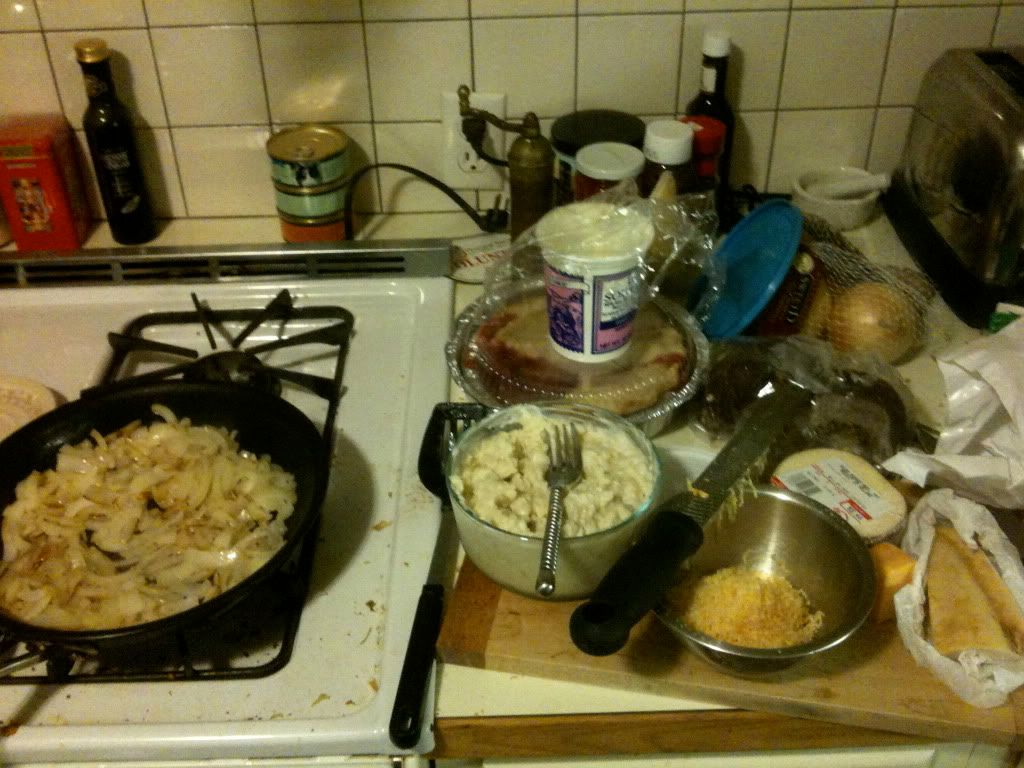 (2) Layer things.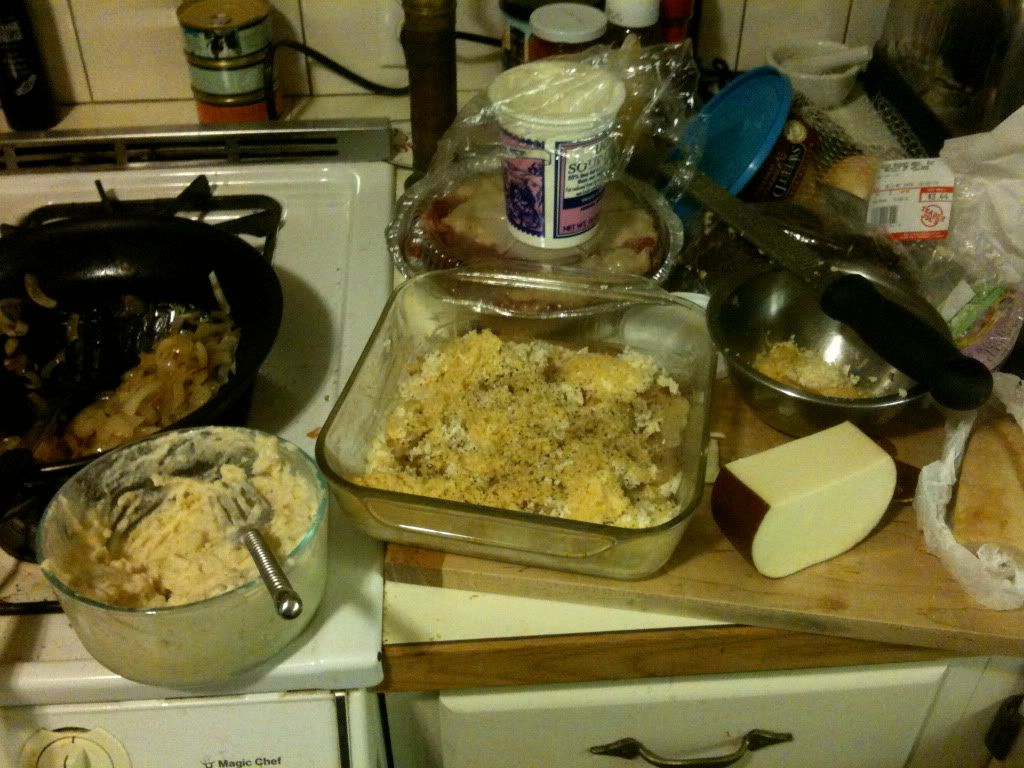 (3) Put some breadcrumbs on top.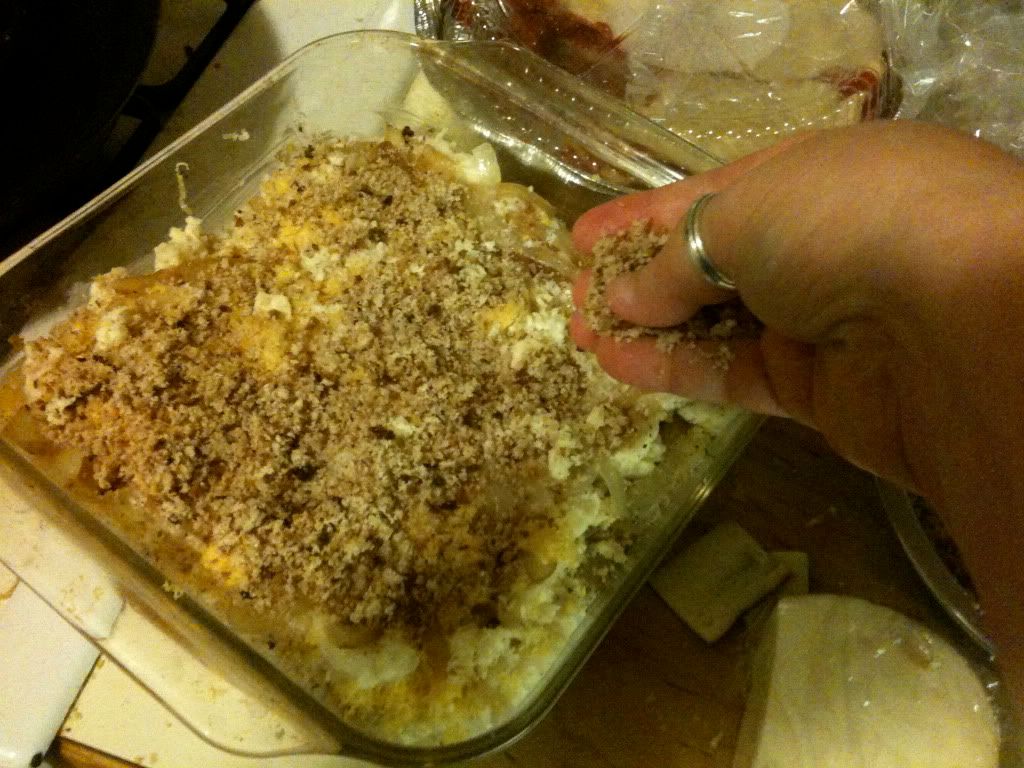 (4) Bake for 1 while at 290 degrees F or something in that neighborhood that you happen to set the oven to. Don't mind if you forgot you had your pizza stone in the oven. What can it hurt?

(5) At some point, eat it. Serves a potato lover. Enjoy! (No picture of the done version yet, cuz it's not done.)

Kerri really wanted soul food today. She had me thinking that way too. There were mashed potatoes in that vision, too.

When Kelley gets her apron, I want our bowling team to show up one night with aprons, and bowl in them (at least a frame).

Mochi Keeper is licking the ice cubes in my glass, as they await my Throwback Pepsi. And now she's licking the Pepsi can. And now my phone.

She's a beginning gourmet.

"Brotkrümmel" is a memorable word from my brief study of German. From a memorable experience, with Frau Salloch in her office, discussing "Das Brot," the short story I'd crammed to get a literal (procrastinated) reading of at breakfast in the cafeteria that morning. Look, there's a de.wikipedia page for the story.

"Brotkrümmel" means "breadcrumbs."