It's zico -- "pure premium coconut water," sold at Trader Joe's and featured right up there at the check-out, as if to taunt us with our own impulsivity.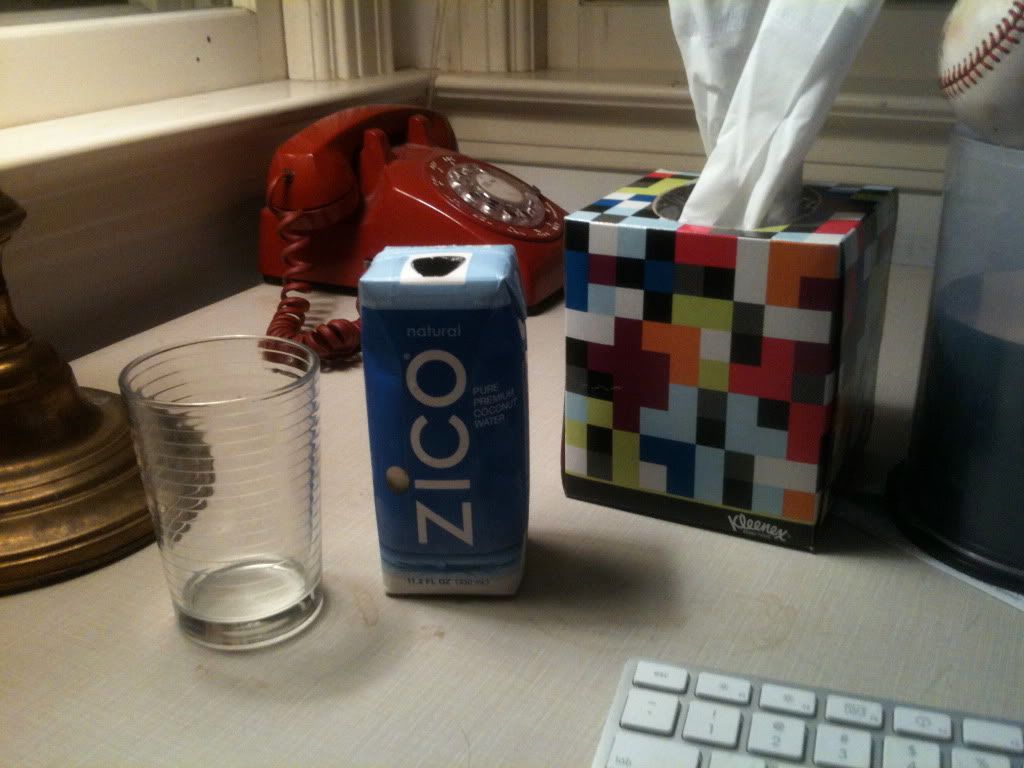 (See, this is funny because I'm calling it liveblogging, like ya'll are following me in the moment, and it's news.)

ZICO is, apparently, "100% pure coconut water with natural flavor essences." It also has five essential electrolytes, more potassium than a banana, low acidity, and no fat. It also is already embarrassing to have bought. On their website, you can take the pledge. What is the pledge? The pledge is the pledge "to be natural."

Okay, let's get to it.