I'm gonna miss my boy, whose life ended early this morning, age 5 years plus about 6 weeks.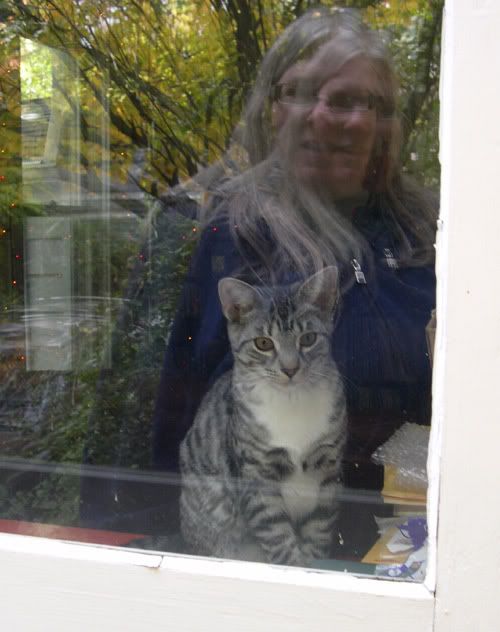 My remaining kitty Manfred, Fredo to his Frito, is just figuring out that he's really missing. Earlier he meowed at the basement door, as if to tell me I'd accidentally locked his brother down there. When he did it again a bit ago, I opened the door and we went down there, slowly, and searched the premises together. It was not without bawling on the part of one of us.

Humphrey's illness came on this week and had its terribly extensive terrible details for a while, as these things do sometimes, looking not too bad and pretty bad and maybe not so bad, and then worse than we hoped, and then very bad. In a nutshell: kidney failure. I got the call early and was asked whether I wanted to try to make it to him for euthanasia before he died on his own. I bumbled just a bit, realizing the magic question for vets --- "What would you do if it were your cat?" --- does not apply in this one circumstance: this was for me alone. I threw on clothes and booked, avoiding construction, and got there to my sad little fellow in time to say goodbye.

He was the cuddlier of my fellas, for sure. I miss him already, so much.

I'll be back later to replace this sentence with more pictures.