Ah, the sporting life.

Softball season has ended. We went the opposite of undefeated, but were not perfectly defeated, at least not in the larger sense.. Here are the bunch of us, after the last game (click for bigger):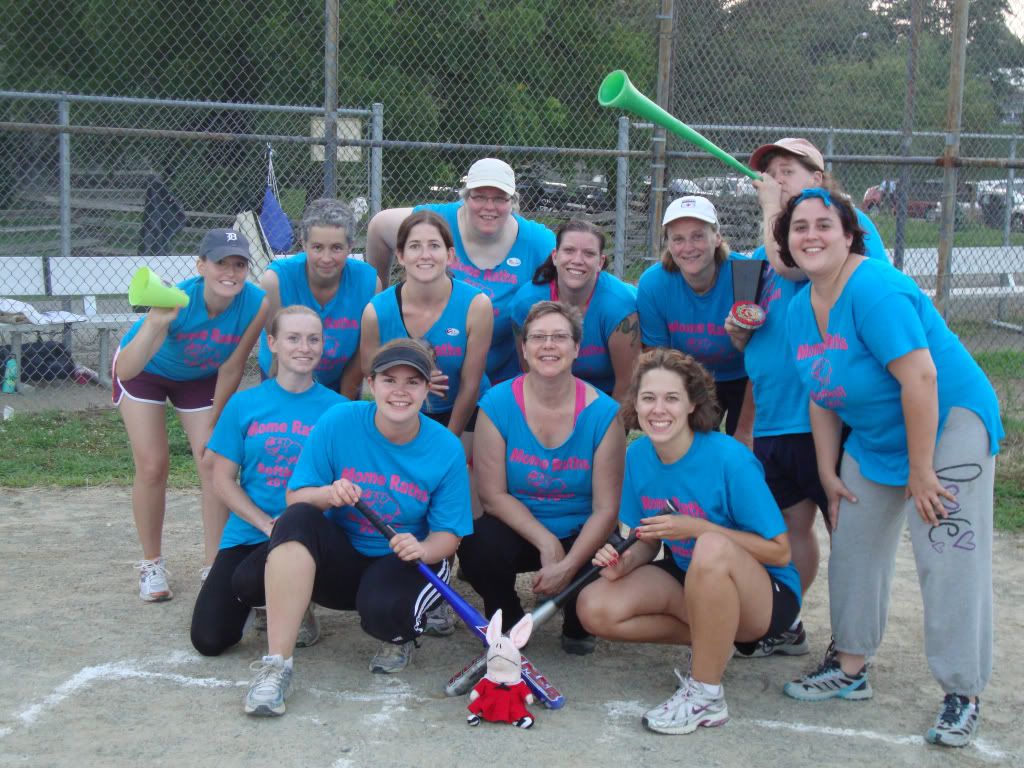 Recently I found this postcard among some I'd taken to work back when we had access to a communal scanner but never scanned. The jock thing clearly runs in my family--- that's my mother's beloved father in the upper left, with the rest of his high school basketball team, from the tiny South Dakota town: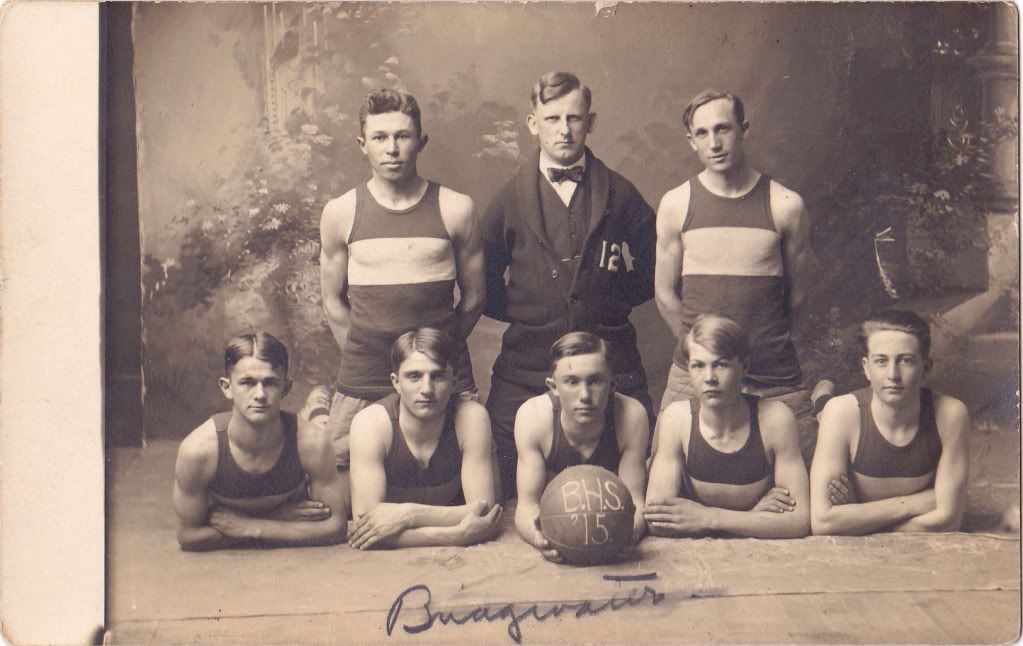 My brother's named after him.

I realized a curious thing about him recently. I realized I don't know how he died. I know the basics of the deaths of the other 2 grandparents who were dead before I came around, but not his.

They called him Bob, but my brother doesn't go by that variation.

Another pic of this grandfather here.