I'm not bitter about my mother being dead today (and all the cultural things suggesting I call her or take her to dinner at a certain place or whatever). I said that to
kercov in email the other day, but I was just in an ornery mood. The main bitter taste in my mouth when I think back and think of her being dead and gone is the flavor of regret for all that we couldn't, or didn't, work out between us, in time, while we were both alive. But there are satisfactions to the love that persisted between us, and I do well today to alight on those.

per·sist
1530–40; < L persistere lit., to stand firm permanently, equiv. to per- (through) + -sistere, akin to stāre to stand


Mom would have liked part of what I did yesterday, if not that it got so bad to begin with: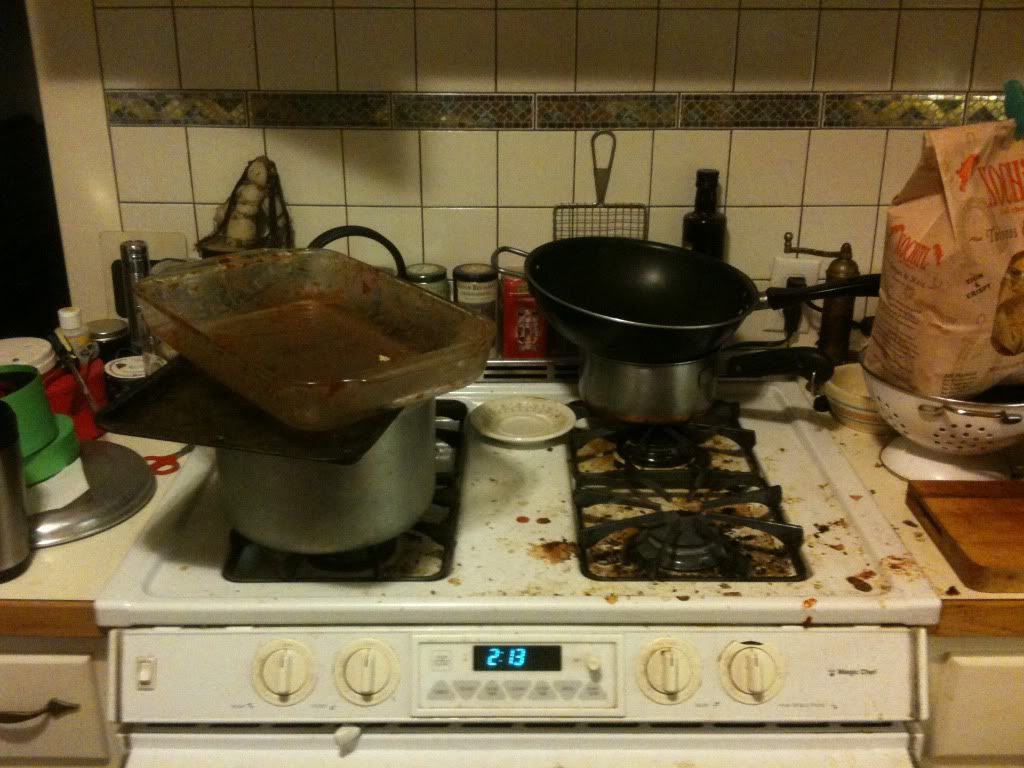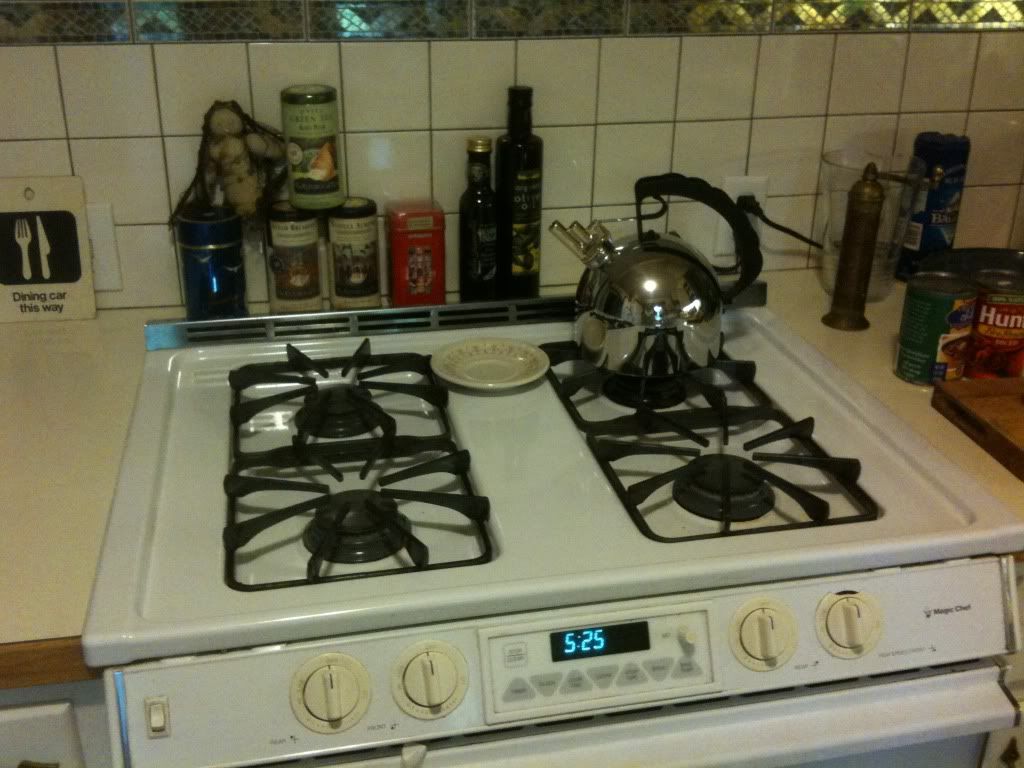 Why do I think she would? Well, . . .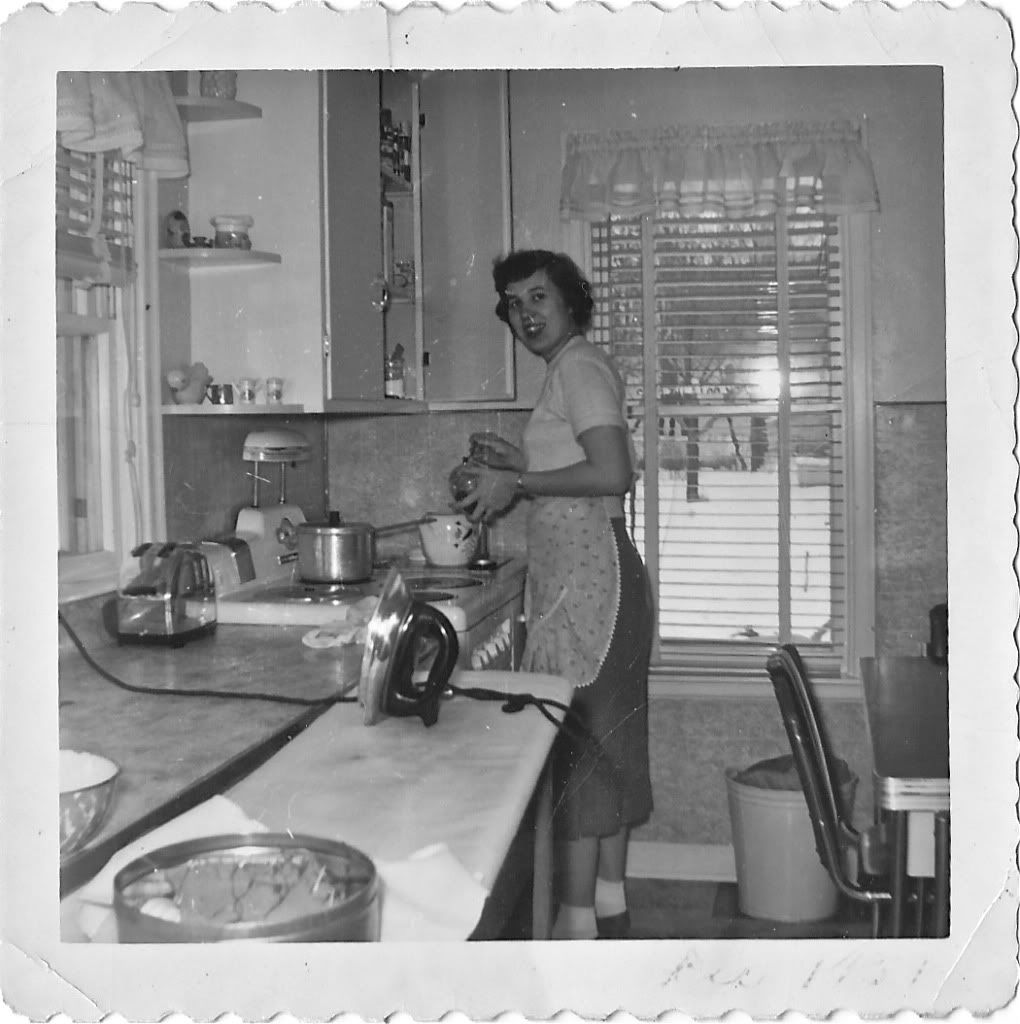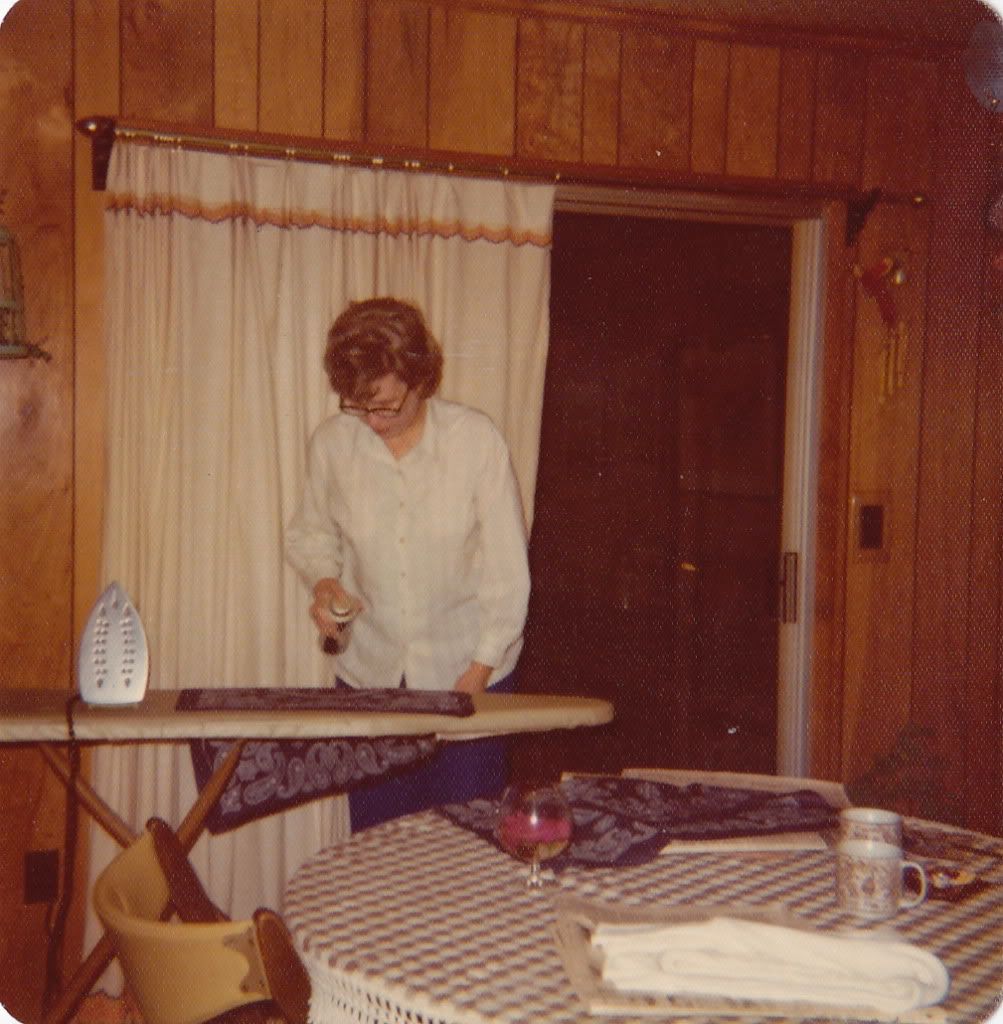 That's just a couple of shots of the kind of thing I remember her engaged in much of the time. (Click for bigger.) (They didn't look as good with the link-hint borders.)

She thought herself a much worse housekeeper than her mother had been.

One of the ways she could love me after I'd left her home was to advise me on household matters. Traditional domestic, financial, practical. Not always with the caution I think of her generally practicing.

She was a Capricorn, which fits that way, if you roll that way. She grew up during the Great Depression, which fits that way too, if you roll that way.

I'm gonna stick one more here that I posted a while back, cuz she looks so happy in it. It was among some snapshots I pulled out years back when Denise was looking for old photos of young people in love for some project the Hopkins Press was putting together. Probably a jacket design thing; maybe one the tough-cool Martha was doing. None of the ones we submitted made the cut, but it was fun looking for them. I'd been rooting for one (I don't have scanned to offer you just now) in which they're out in front of a house (where most of those old family pix seem to have been taken) and my dad is in an apron, very goofy-faced, a big pipe sticking out to the side from his mouth. But this one might have had a better chance to be chosen, not goofing on gender roles.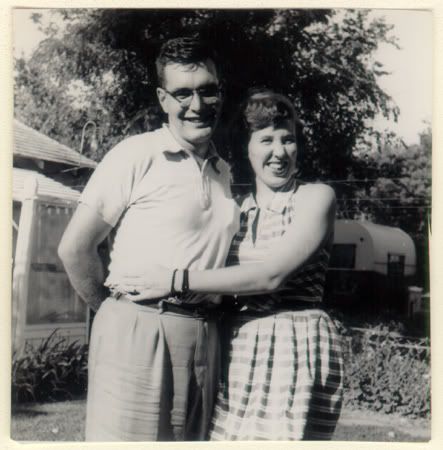 Hey there, happy dead folks.