just one of those catch phrases. a mutterance.

we had a snow day today. saw it coming; had it confirmed the night before. great break in the week, i gotta say. i goofed around until a few hours before dark, then got out there shoveling. even made a path to the birdfeeder.

here's a picture for you. not for facebook, where the mid-atlantic crowd has the dramatic views goin' so very.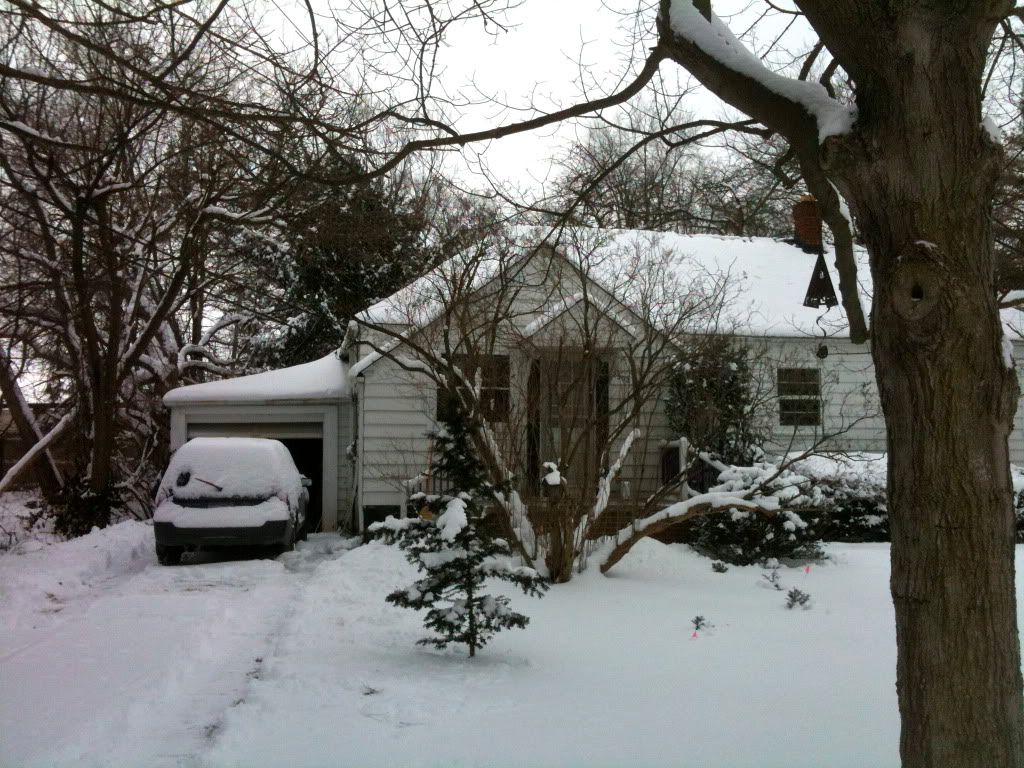 that's the cottage. the manor at mudville. ambivalencia. my snow day base for being tucked away, no deeds to do, no promises to keep.

don't think i'm gonna make the very buttery cabbage noodle dish tonight after all. have been softening a couple of sticks of butter for making cookies, and that seems like enough butter for tonight.

so will i finish taking in my winnipeg tonight? the beginning went well with the snowy day, but i fear its sleepiness might knock post-shoveling me out. i started my taxes. i saw all of the silly my blue heaven (nora ephron imagines a stereotypical mafioso in witness protection, w/steve martin in that role and rick moranis as his fbi agent). i did not clean the kitchen. i did not vacuum. i didn't organize anything.

cookies and the tv seem to me to be fine features for the rest of this day. can't move toward the fear 24/7.