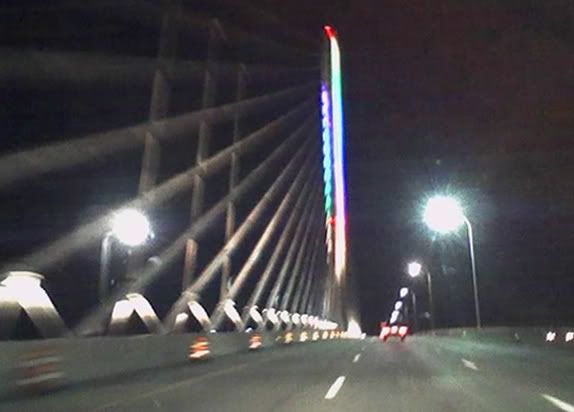 Took that shot of the new bridge over the Maumee on the freeway around Toledo last summer, I think. Seems like a good picture for today, the last day of the year.

We were supposed to get out of work at 2:00 today, but that gift was modified this morning. I'm still trying to adjust my attitude about it.

But not trying with all my might.