What happened to this car, do you think?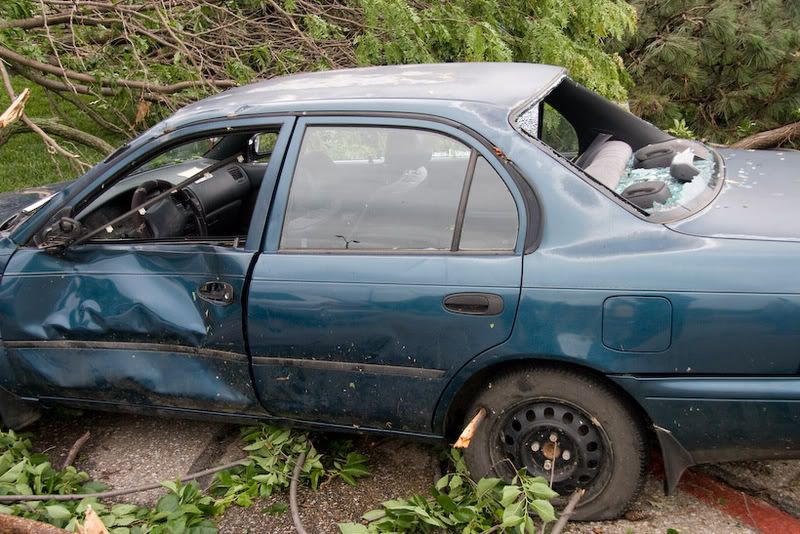 Oh, I see. It got a flat: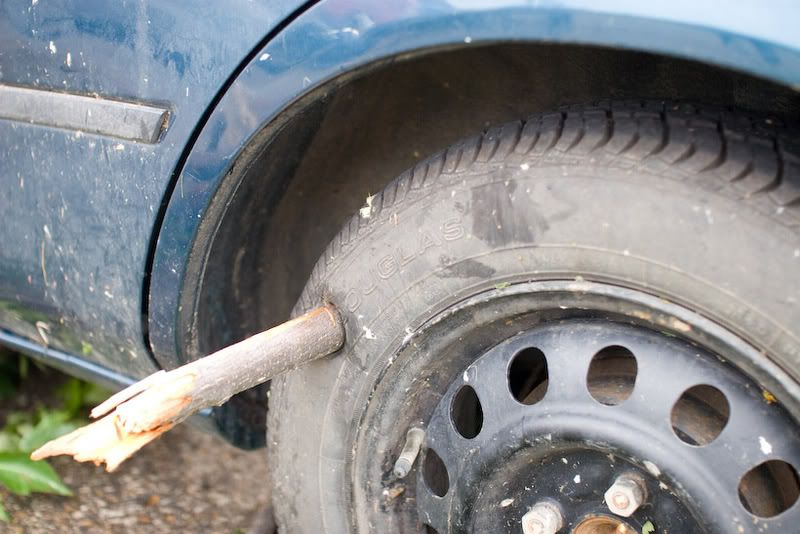 No, no. Only kidding. It's part of the aftermath of the tornado activity in the Little Apple night before last. I'd heard about people killed in Chapman, which was pretty torn apart, but didn't know until today that Manhattan also had tornadoes from that storm system touch down.

Got a chuckle from the news that the worst-damaged building on campus was the Wind Erosion Lab. And I'm thinking they may well be able to fix up this old building I like, even though it's a frat house:


.


But the odds seem good there'll be scariness from the heavens in my dreams tonight.

Here's a kansascity.com page with lotsa info & links, and here's live-TV skycam video, with the Topeka dudes trying to figure out what's happening in Manhattan.

And if you're not into tornado news, here's a zoo in Norway's webcam of a mama lion and her babies that Isaac at work sent around the link to today.