Houseguest is in bed; it's her last night here. Stayed in tonight, watching a DVD about the first five years of SNL (you know what SNL is, don't you?) and eating Anthony's pizza. If only cuzza that deep dish dish, I oughta be conked out now. Not, though. Or, yeah, conked out, but not ready for bed.

We drove to Kalazazoo today, houseguest and I, on a kind of frivolous mission. It may be the furthest away from Ann Arbor I've been all year. Kalamazoo still has an old-fashioned newsstand, as did my college town, and as did my hometown---distinct smell and all.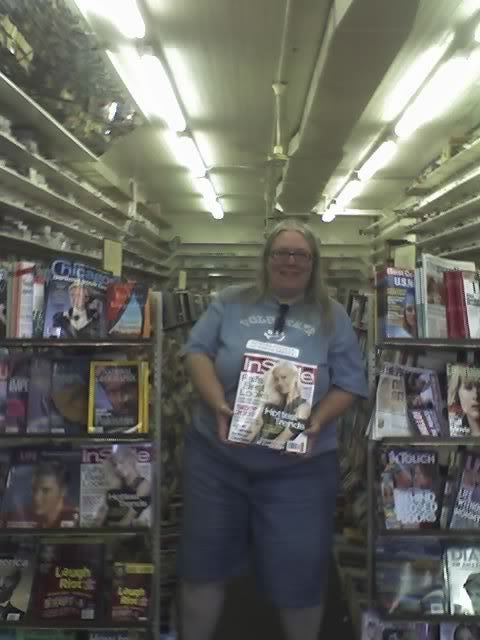 Me, all about the hottest trends.