About to set the alarm for 5:30; houseguests aiming to head out by 6. They'll miss what looks to be the most pleasant day of the weekend: 70 degrees F, sunny.

Among our activities this weekend, at
squirrelykat's suggestion, was painting what is known locally as "the rock." In keeping with the zeitgeist (see previous post), we each tagged the thing FRESH. (Juli did it in Cyrillic.) Here's BFD after her version of the deed: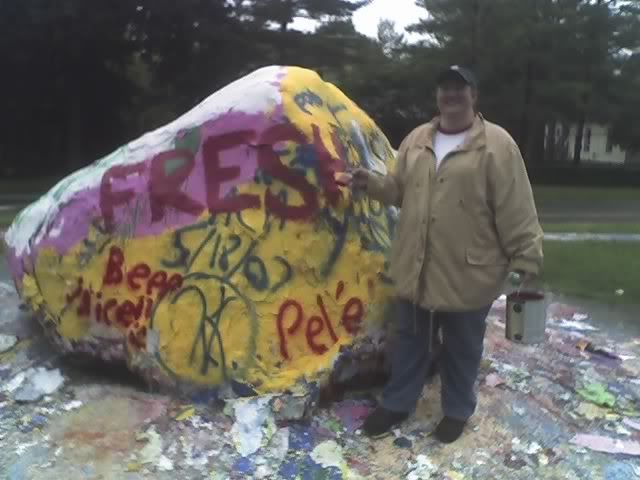 Before the last kitty visit of the night, the 8 year-old & his mom & I sat on the bed by the computer watching the iTunes visualizer. For an hour, easy. It's a candidate for my favorite part of their visit.

I'm trying to imagine what tomorrow will be like. Might be a funny day. A suspended-in-time thing. Probably do some stuff outside and aim for a laid-back evening.

I already feel a little suspended.