That Janet Reno seems like she was really somethin'.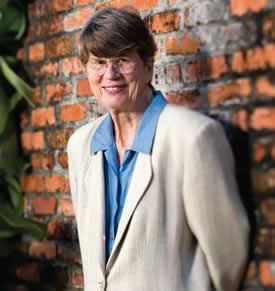 I've only read one piece on her so far today---
this reprint of a 1999 Miami Herald piece
about how she didn't hide her Parkinson's. And of course she didn't. She was pretty real, in the world. Unusually real, for government work.
Back in the day, I had kind of a thing for Janet Reno. It started out as a joke, when my DC stoner friends suggested she'd be a good choice to pursue in the want-an-older-woman thing I used to kid about. We'd heard all kinds of appealing stuff about her, including that she'd eat in the State Department cafeteria with everybody else, and somebody had the idea that I could go meet someone who worked there for lunch and then casually run into Janet, and charm her with my, like, ways. It was a nice plot to ponder.
Okay
here's an old story from the Post
that mentions the cafeteria thing, and paints quite the portrait of the wonder woman. What's not to love? Throw in that she went along with the Will-Ferrell-as-her joke, and, I dunno. I bet I really coulda gone for her, given the opportunity. Moreover, I
do
kinda go for her, in a larger and more serious sense. I was a young confused pup, and barely knew yet what I thought about anything, really, but there was something about Janet.
[ETA: P.S.
Her mother built their house by hand, and other interesting stuff
.]