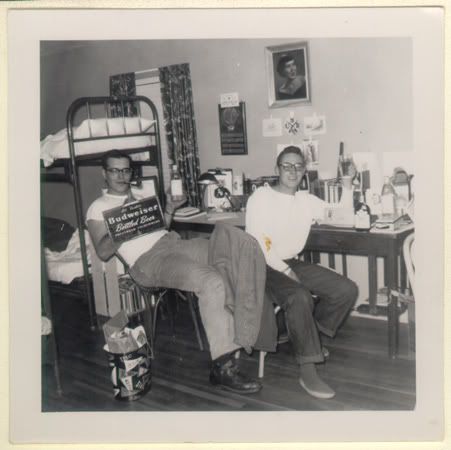 This is a picture of my father (on the left) in his dorm room at the U. South Dakota in the mid-1950s. That's a portrait of my mother on the wall. I suppose that's his roommate. How cheesy & collegiate, the alcoholic beverages & the wastebasket with pennants; how cool, that desk lamp; how odd that they had bunk beds.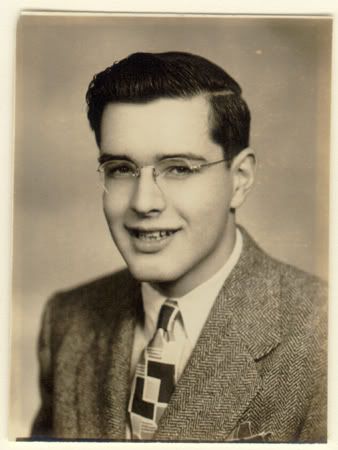 He was probably 15 in this one, getting ready to go to college. Kinda got the dork goin'. I didn't scan any of the baby-beauty-contest-winning ones from his early youth.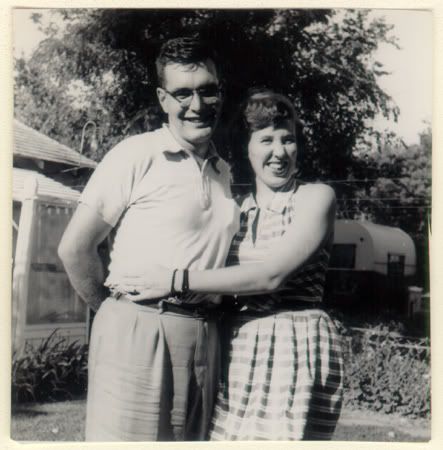 Pretty dorky here, too. I like this shot, though. They seem to be pretty happy, and there's a trailer in the background. Something about him here reminds me of pal L.