I'm tempted to sneak peeks. But I'm not gonna. I may have to avoid twitter, even. I already know one song's about women having orgasms, and I've seen an image from the new title sequence.

I suppose it doesn't matter a whole lot whether the episode is "pure"ly new to me when I see it. I dunno. It's got something to do with preparing to savor it. Like how I used to wait until I got home with the little packets of printed photographs picked up from the drug store or the Giant Food, so I could sit down and really enjoy them, vs. how my gf would immediately start flipping through them as soon as she'd retrieved the envelope from the file at the store. Not entirely unlike how she'd drink a whole diet Coke while shopping and then pay for the empty bottle. Except that's like the first thing more in the commerce way than the eagerness way. (Somehow the transitive property doesn't quite hold.)

Speaking of math, where would you put math on this xkcd chart of Research Risks?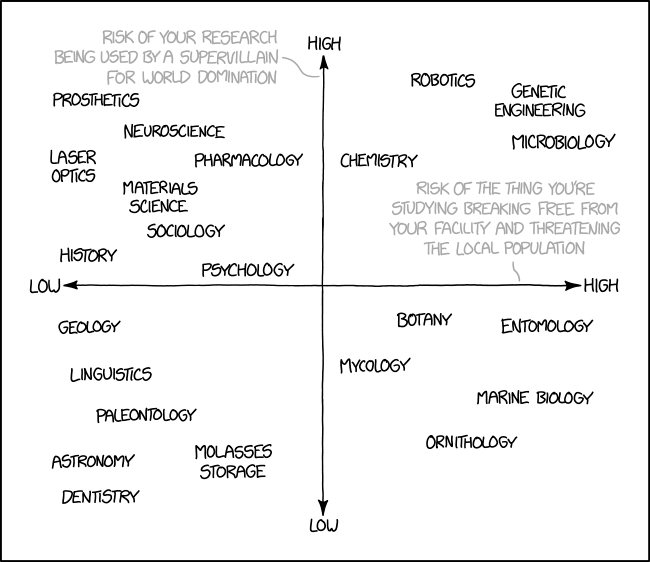 I'm thinking in the extreme upper left-hand corner.

I like how molasses storage does have some chance of breaking free & threatening the townsfolk.